What Information Needs Shredding
Throughout most offices, paper based information comes in various levels of sensitivity. 
Once no longer required, the decision of how to destroy documents, is generally based on the level of confidentiality and possible consequences involved resulting from careless disposal.
Usually documents containing more confidential information are more likely to be shredded onsite in the confines of the office it was created. Shredding of those documents is also more likely to be completed by the person responsible for their secure handling.
Using a suitable cross cut paper shredder, leaves no doubt, documents are securely destroyed which is very important for information of a more sensitive nature.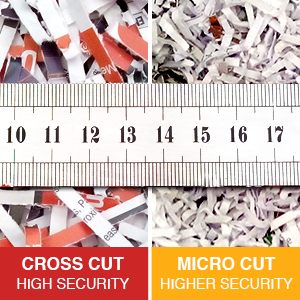 A paper shredding machine enables you to protect your information on demand 24/7, any time when it suits you. 
Using a paper shredding machine in your office empowers you with the most effective document destruction method available, delivering uncompromised, instant document security 365 days a year.

Shredding paper in your office is instant, with no long and drawn out process to wait for, like that of document destruction services, where documents are removed from your office un shredded and at times that don't always suit you.
For any advice in general about shredding documents at your offcie, contact Document Dynamix Australia today.

Toll Free: 1800 874 733
Email: info@documentdynamix.com.au