Spare Parts Call Received
There is an old saying you have probably heard before, "Prevention is Better Than Cure".
This is no different with having your shredder maintained and today, we were contacted by a user of the large office shredder needing to order a pair of synchronising gears to repair their shredder.
We asked for pictures to be sent and received this image of the broken gears.
It is obvious the gears look dry and have probably failed because of no lubrication.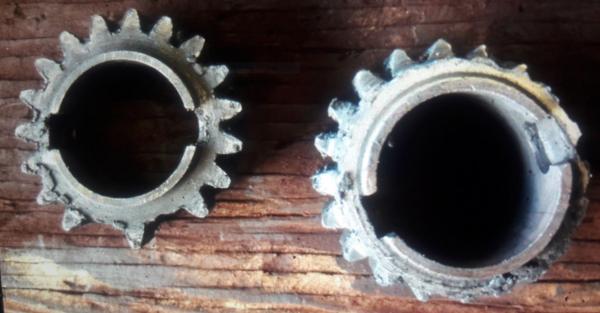 Save money and time by having paper shredder maintenance avoid expensive repairs like this one.
Better still your shredder will operate faster and quieter year round.
Contact Document Dynamix today to have your shredder serviced, or better still, ask about our maintenance cover plans so you machine receives scheduled maintenance.
Our technicians can perform maintenance onsite at your office or if you prefer, you can bring your machine into our service department.
For any advice in general about paper shredder repairs & maintenance, contact Document Dynamix Australia today.

Toll Free: 1800 874 733
Email: info@documentdynamix.com.au