Automatic Paper Shredders Improvement Over Time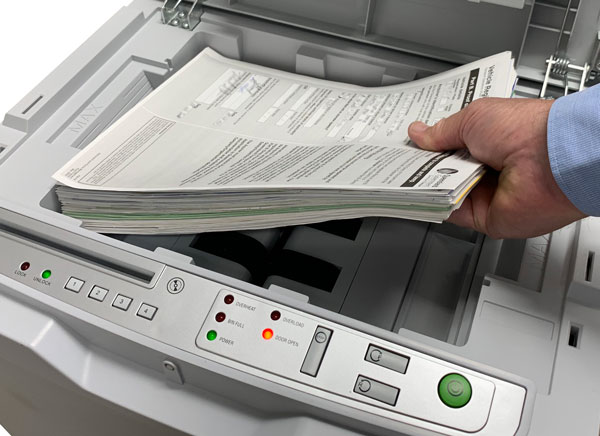 Over the years, automatic feed paper shredders have improved a lot. When they first hit the market, they were purchased more for the novelty and came at an expense.
With the advancement of auto feed shredders, the time-saving benefits now are clear and instead of being a novelty purchase, they allow much improved productivity. As their popularity has increased so has their affordability.
Technological advancements now allow much greater consistency auto feeding documents and can now also feed paper with staples and paper clips.
Along with these advancements, higher security has also become more common and affordable within auto feed shredder product ranges. The waste created by a cross cut shredder can be halved with a micro cut shredder. This allows less emptying and greater time-saving.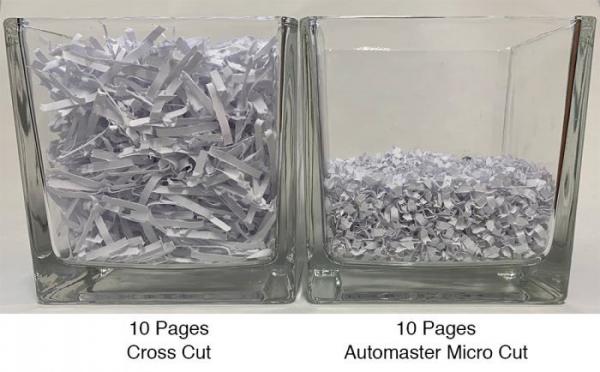 The INFOSTOP automaster range now include auto sweeping technology. Auto sweeping stops shredded paper piling in the middle to use all of the available space in the bin. This provides another time saver as it means less emptying.
Regular maintenance has also become easier with the use of oil sheets. Oiling is now as simple and mess free as feeding an oil sheet into the machine as you would a piece of paper.