Industrial Shredders
Document Dynamix Australia (DDX) is a specialist supplier of Customised and Off The Shelf industrial shredding equipment.
Over 30 years direct exposure to the Document Destruction sector, enables our resources and industry knowledge to be utilised to the best of your advantage.
Machinery supplied by DDX, enables the proper destruction of discarded information contained both on paper based and electronic data storage devices.
DDX not only positions your enterprise with a wide variety of quality hardware, but more importantly, holistic solutions based on comprehensive analysis and consulting to maximise workflow efficiencies of your plant and the lifecycle of your capital investment.
Catering largely in the processing of paper, cardboard and electronic devices, our specialist expertise gained over the years, delivers the best advice and outcomes.
No matter your operations structure, single or multi stream to multi-site operations, DDX have your needs covered with scalable and adaptable shredding and materials handling solutions that grow with the success of your operations.
Whether your operating model is based on Business Process Outsourcing, Shred for Profit, Non for Profit, Plant Based or Production Based Operations, friendly and helpful advice is only a phone call away: 1800 874 733 or email: info@documentdynamix.com.au.
Handling Equipment Includes: Bin Tippers and Elevators for Fast and Efficient Emptying of Wheelie Bins and Receptacles, Trolleys and Bale Lifters, Shredding Consoles, Carts & Collection Receptacles.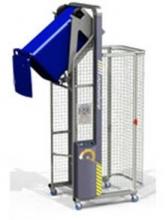 Sorters include: Devices to efficiently eliminate a range of contaminants including metal and plastics, Sorting tables of all sizes and many configurations.
The Range of Conveyors includes: On Line, Near Line and Off Line Materials Transport and Screw Feed Conveyors, all available in a range of lengths, widths and heights.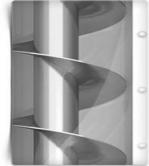 Wide Deck Sort Conveyors. Conveyors available Off The Shelf or more commonly as purpose manufactured to best maximise productivity, with materials transport solutions aligned to your workflows.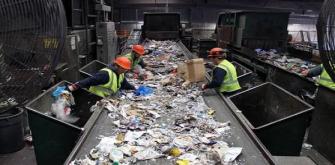 Conveyor rigs are also available to efficiently automate the separation of metals and other materials deemed as contaminants that compromise the effective recycling of paper and cardboard.
Industrial Shredders Include: Smaller off the shelf horizontal conveyor feed systems with wheel in modular output conveyors available. Medium to Large gravity feed shredders for plant based operations customised to best suit your daily and peak workflows. Pre and Post shred configurations that maximise operational efficiencies that maximise your bottom line. Electric or Hydraulic Drive Industrial shredders with productivity of 400kg to15 tonnes per hour.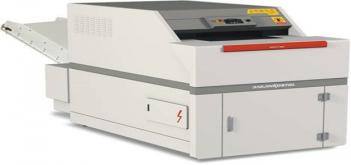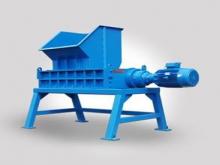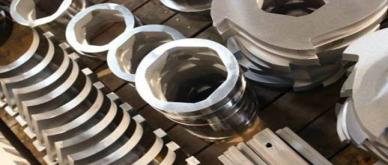 Industrial Balers Include: Vertical or horizontal architecture. On Line, Near Line or Off Line baling systems. Manual, Semi or Fully Automatic Tying and Wire systems. 250kg to 2 tonne finished weight. Bale Tying and Wire consumables.