Paper Shredder Spare Replacement Parts
Spare Parts For Paper Shredders are important to be able to quickly source and limit down time.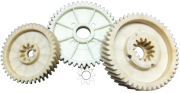 Document Dynamix Australia has a strong reputation for responsive supply of paper shredder replacement spare parts and support. Whatever brand your paper shredder is, you can count on our vast knowledge base and inventories to promptly complete your spare parts order, no matter your location in Australia.
As a specialist Australian supplier of office paper shredding solutions, our deep technical knowledge and large database of paper shredder parts diagrams and service manuals will help you accurately select the correct spare part required for your paper shredder. Overnight air express delivery ensures your shredder spare parts order is completed quickly and your paper shredder repairs are completed without delay.
We supply shredder parts for many brands including:
INFOSTOP, Fellowes, Rexel, Olympia, Panasonic, Shredmaster, Mercury, Boxis, Geha, Taifun, Fordigraph, BLS, Sanyo, Paper Monster, Tarnator, ACCO, Paper Muncher, TDE Systems, Royal Soverign, GBC, IDEAL, EBA, Fordishred, Ambassador, Offrex, Royal Soverign, Safeguard, GoEcoLife, Intimus, Jastek, Martin Yale, Kobra, HSM, Dahle, ROTO
Paper shredder parts and assemblies we stock include:
A/C & D/C Motors, PCB Circuit Boards, Cutting Heads, Auto Start/Stop Feed Sensors, Power and Control Switches, Shredder Bins, Capacitors, Sensors, Auto Feed Shredder Tyres & Wheels, Gearboxes, Synchronising Gears, Stage Gears, Sprokets, Metal Gears, Polymer Gears, Nylon & Plastic Gears, Bearings, Strippers & Paper Guides, Castors, Drive & Cutter Shafts, Chains and Cutting Blades.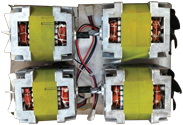 We Understand The Importance Of Protecting Your Confidential Information With Minimal Downtime In The Event Of A Breakdown. In the event we do not have the spare parts you need in stock, Don't Worry! We are here to assist you in any way we can by directing you to alternative shredder parts suppliers, so you can have your shredder repaired promptly.
Express Australia Wide Delivery Overnight
Tip! Your broken paper shredder has failed for a reason. To save time, frustration and money, it can be beneficial to explain the problem to us before ordering the part requiring replacement. Often the cause of a broken part may be due to another component that interacts with it.
For more details about the parts we provide, visit paper shredder spare parts.
Looking for a New Shredder?
We also stock a comprehensive range of paper shredders from brands including INFOSTOP, Fellowes, Rexel and more. We stock a range of auto feed and manual feed shredders and also a range of industrial and specialist solutions shredders. Whether for a home office or large commercial operation we'll have a solution for you. View our shredder range here.