Useful Tips Using Auto Feed Shredders
Auto Feeding Paper Shredders are becoming more and more common in offices today. They offer a time saving that is difficult to resist. However, if not used correctly, these machines can be costly to run.
Some of the Auto Feed shredders use rubber rollers to grab, and pull the paper into the cutting head, another type uses a set of feet like paddles to slide the paper into the cutting head. Both work well.
A client that uses the roller type variety had recently purchased a set of new rollers. I should explain – these rollers, being made of rubber, require replacing periodically, as you would your cars' tyres. So our client had purchased a replacement set about a week and a half ago. Then, surprisingly, a few days later he called us and requested another set of rollers! Of course, we enquired as to why, as they should last many months at least. Our client told us that the old set had disintegrated on one side! He was unhappy they had done this, as you would expect. As this is very unusual, we asked if anything metal had been in the machine, like bulldog clips for example. He was sure nothing had, but said he would check again. It eventuated that a bulldog clip was found, chewed up in the waste container. Once our client saw this he was relieved the replacement rollers were not simply badly manufactured.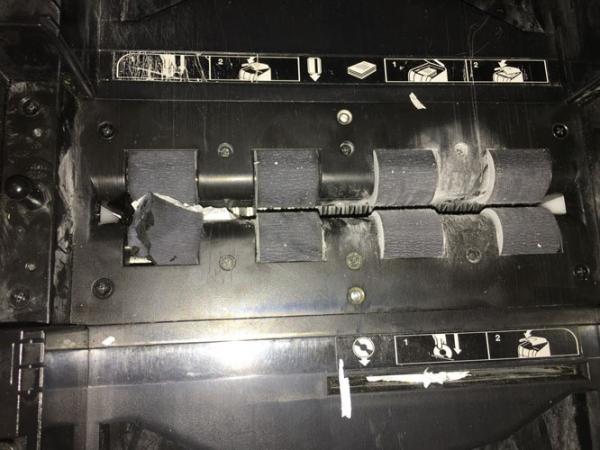 The lesson to be learned here is always check what you are going to shred, before you put it in the tray of an Auto Feed shredder. It is lucky that the cutting head of the shredder was not damaged as well. The bull dog clip was still attached to a document within a pile of paper waiting to be shredded. Our clients machine has a feed tray suitable for up to 500 sheets, so it can be easy to lose a large clip in such a pile. Some of these machines can take 750 sheets.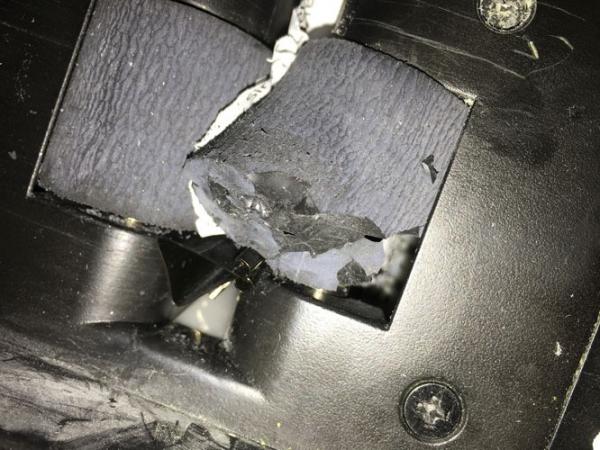 Roller replacement kits are costly, so reducing the number of changes makes great financial sense. In the case above, should the cutting head have been damaged, a new machine probably would have been required. So by ensuring staff check their documents for items such as large paper clips, bulldog clips, any clip at all really, and regularly oiling your machine,  you will keep your shredder in perfect condition for  along time. Some organisations have one person responsible for operating this type of shredder, but that isn't always possible, so training of all users is important. Document Dynamix offers user training in conjunction with annual maintenance to keep your shredding devices operating when you need them most.
For any advice in general about Auto Feed Paper Shredder, contact Document Dynamix Australia today.

 Toll Free: 1800 874 733
Email: info@documentdynamix.com.au