Office Equipment Repairs New England Region (NSW)
New England Office Equipment Repairs & Service
Document Dynamix Australia (DDX) repairs and maintains most popular brands of business machines throughout the New England region of New South Wales. Our Technical Services are performed at locations including Tamworth, Armidale, Guyra, Glen Innes, Gunnedah, Moree, Narrabri, Walcha, Inverell and smaller nearby towns in these areas.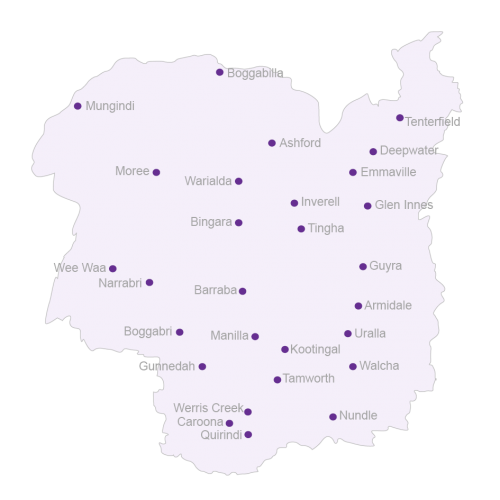 Promptly attending to your paper handling equipment repairs and servicing needs has never been easier, being performed onsite, or at our service centre for the New England Region.
To have your office machine repairs resolved quickly, DDX stock a comprehensive range of spare parts for many brands of Paper Shredders, Binding Machines, Laminators, Guillotines and Electric Hole Drills and Paper Folding Machines.
Simplifying and consolidating your repairs and servicing needs has never been easier as DDX takes care of all NFD brands of office machines such as Fellowes, Rexel, GBC, IDEAL, EBA, HSM, Fordigraph, HSM, INTIMUS, Martin Yale, NEOPOST, Krug & Priester, Dahle, Kobra, BLS, Geha, Olympia, INFOSTOP, Ambassador, Offrex, Fordishred, Renz, Combmac, Powershred, Shredmaster (to mention some).
Because managing these assets by failure can prove expensive, inconvenient and time consuming, DDX also offers maintenance plans and service agreements with various levels of cover, tailored specifically to your workflows and needs. Users will enjoy better year round performance from their office equipment and into the future.
Because preventative maintenance in included with every DDX maintenance plan and service agreement, this proactive approach not only ensures more efficient operation year round, but greatly increased service life of these office machines which in some cases are expensive to replace.
In addition, users are better educated by our local technicians during scheduled maintenance visits on best practices while using your office equipment. This ensures user error is minimised when using their paper shredder, binder or laminator during preventative maintenance visits.
When it comes to servicing the New England Region, you can rely on DDX to deliver successful outcomes, keeping your office equipment working.
For more information or to Book a Service Call, contact:
P: 1800 874 744
E info@documentdynamix.com.au