New Association to Set Industry Standards on Data Governance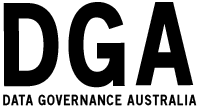 Bid to avoid "heavy-handed federal regulation"
The formation of a data governance industry association was recently launched with a 12-person board featuring representatives from NAB, Qantas, Westpac, IAG and Woolworths.
This not-for-profit association – Data Governance Australia (DGA) – will be chaired by former ACCC chair and current Monash Business School Professor, Graeme Samuel.
It aims to establish industry standards around data collection, use and management to avoid "heavy-handed federal regulation".
"Advances in data technology and capabilities have transformed the way that Australian businesses use, store and manage data over the last decade. Used effectively and managed responsibly, data can drive innovation, revenue growth and customer experience," Samuel said in a statement.
"However, in a world of almost infinite data storage and use, it is incumbent upon all sectors of industry to ensure that stringent self-regulation and best-practice is applied to retain consumer confidence and avoid heavy-handed federal regulation."
DGA will provide advocacy, support, education and thought leadership on data usage, operating alongside sister associations; the Association for Data-driven Marketing and Advertising (ADMA), Digital Industry Association for Australia, known as AIMIA, and the Institute of Analytics Professionals of Australia (IAPA).
In a joint statement, Jodie Sangster, CEO of ADMA and Murray Hyde, general manager of DGA, added: "Data is driving whole of business strategies, not just media and marketing, and so the timing is right to launch an association to serve the whole spectrum of Australian business and not just their marketing function."
In August ADMA made a submission to the Productivity Commission's inquiry into Data Availability and Use calling for a "regulatory environment that is both balanced and flexible".
"Care needs to be taken to ensure that any new government initiatives strike an appropriate balance between protecting consumers and not interfering with legitimate business activities," the submission read.